For-Profit College SHUT DOWN, Founder jailed
by Constance d'Angelis
Student Loan Debt has now surpassed $1.3 trillion, and the rate of default for enrollees at for-profit schools such as the University of Phoenix is 1 in 4 students.
The University of Phoenix is under fire. This for-profit college is under scrutiny due to an advertisement to encourage working single moms and hard-working Americans to enroll. Enrollment requires Student Loan Debt and the current trend in the for-profit education industry is being demonized for its misleading promises and deceptive advertising. This contributes to low graduation rates and even lower job rates while students are amassing huge Student Loan Debt. Recently, Ellen Degeneres has come under fire for advocating The University of Phoenix, a for-profit university operated by the Apollo Group.
For-Profit schools are being shut down due to these abuses, but the Student Loan Debt is not forgiven. The Department of Education honors the debt and is not offering relief to students. Recently, Alejandro Amor, the founder of a college called FastTrain in South Florida was sentenced to eight years in federal prison for fraud. This for-profit school had collected about $35 million in student loans and federal financial aid. Although Amor argued that employees were the thieves who stole the money, the school was shut down in 2012 and only three former employees were convicted. This prosecution took place in Miami, Florida the investigation is going on all over the United States.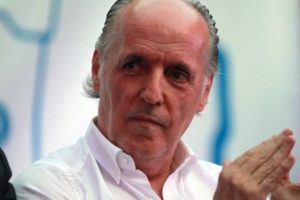 The Obama administration launched an inter-agency task force in 2014 which includes the Department of Education, the Federal Trade Commission and the Consumer Financial Protection Bureau in conjunction with many states are investigating at least 28 for-profit colleges. The vast majority of students in for-profit schools leave without a degree and have the highest default rates on their Student Loan Debt. Furthermore, fewer students have seen their loans forgiven by the federal government nor the schools or the owners who received the funds. A typical example is the closing of the Corinthian Colleges, which were shut down in 2014 and finally closed in Canada and the United States by 2015.
The Department of Education cancelled the loans for about 9,000 students in a student-body enrollment of over 75,000. But, for some of these students there might be light at the end of the tunnel. According to the Department of Education, students who attended Corinthian schools operated under its Everest and WyoTech brands may apply for relief packages.
It is interesting to note that The Ellen DeGeneres Show was promoting the University of Phoenix's "Rise To Your Dream" scholarship for working adults and especially for single, working moms.
I have personal experience in this arena. I was a single mom, receiving no child support and working at a dead-end job in the medical community. I was able to enroll at the University of Toledo due to receiving a Pell Grant. I had to go on welfare and food stamps during my 3 1/2 years of study in order to buy food and pay rent, but I graduated cum laude in Life Sciences (Bachelor of Science); and later went on to receive a Juris Doctor degree from Stetson University College of Law. I could never have accomplished this without the Pell Grant. Maybe, this is why I'm so passionate about what has happened that enslaves young people through overwhelming Student Loan Debt.
Did you know that the University of Phoenix has received between $2 Billion and $4 Billion per year in taxpayer funds. And, according to Department of Education data the graduation rate for first time, full-time students is about 16 percent? Graduation rate for the school's online programs is even less, about 4 percent.
Although the agency task-forces are moving forward to quell the abuses, the situation lies in the hands of the United States Congress. It's up to us, the people, to make it clear that we want and deserve a reasonable chance to become educated and responsible citizens of this great country. Let's all get together on this subject. I'm doing what I can in producing online continuing legal education programs on Student Loans and Solutions and Student Loan Disability Discharges but, the solutions are limited by the laws created by our legislature.
My theory: get educated and make a difference!