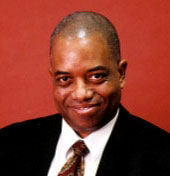 Mr. Walker has been involved in adult education and training for more than 30 years. Beginning in the US Navy where he was a Racial Awareness Facilitator; his role was to bring multiple Ethnic and Racial groups together and help them work out their differences. He has been a Multi-Cultural Facilitator in the Philippines teaching active duty Military personnel and their dependents how to get along in the Philippines. He has been a Drug and Alcohol Counselor at the only in-patient drug rehabilitation facility outside of the United States; The U. S. Naval Station Subic Bay Republic of the Philippines. Before returning to the Unites States and serving as a Navy Recruiter in the Atlanta District of Carrolton Georgia.
His final active duty assignments in the Navy were varied as well he was a Contract Compliance Officer (Avionics Division) for the U. S. Navy's Test Pilot School at the Naval Air Station Patuxant River Maryland. He went on to establish and supervise the Air Craft Maintenance shop for the newly created Strike Attack wing of Test and Evaluation Squadron at Naval Air Station Patuxant River. After an Honorable discharge from the U.S. Navy he went into the private sector which included training and employment as a Gas Turbine Engineering Field representative for The Detroit Allison Division of General Motors, Business Machine Sales for Small Local and National Companies, and as a Sales Manager and Trainer. Over the years he has operated Walker and Associates a Human Resource and Personal Dynamics Company. He has taught at PHCC (Pasco Hernando Community College) he has been a Contract Instructor and Facilitator for both PHCC and HCC (Hillsborough County Community College).
Mr. Walker has been involved in the Affordable Housing industry for more than 15 years (since 1991), first with the RTC (Resolution Trust Corporation), then with the Alliance for Affordable Housing, Inc and presently with Housing and Education Alliance, Inc. He has taught personally or in team participation more than 20,000 people the process of buying and keeping their first home. More than 10,000 of whom ultimately purchased their first home in the local area of Hillsborough County the City of Tampa and surrounding communities. Mr. Walker brings a true passion to the process of home ownership. He teaches with the concept of "Tough Love" and calls his initial exposure to the class "First Time Home Buyers Boot Camp".
He is a licensed Realtor®, an NCHEC Certified Foreclosure Prevention Specialist, a Housing and Credit Counselor engaging in Foreclosure Prevention, Default Counseling, Pre-purchase Counseling and Education, Post-purchase Counseling and Education. Mr. Walker is also the co-author of "Foreclosure" The American Nightmare- Strategies for Preventing Surviving and Overcoming Foreclosure. He is Nationally (NCHEC) Certified Foreclosure Prevention Specialist (Certification Awarded from Neighbor Works America www.nw.org )
Check out http://MyHomeAmerica.org